To cease domain renewals:


1. Login to your customer account via http://manage.hostsg.com/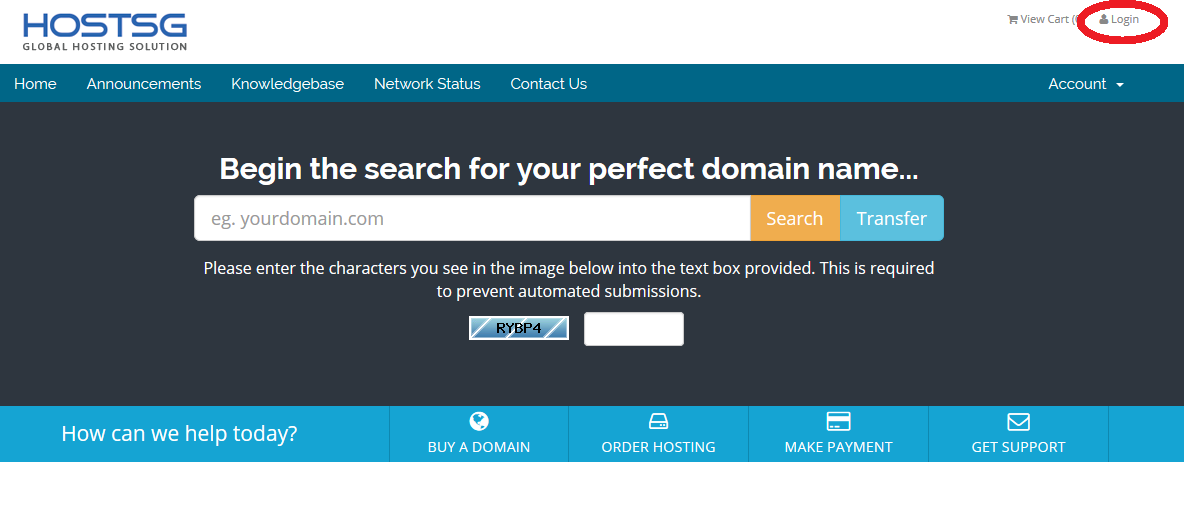 2. Select "Domains" from the main account summary page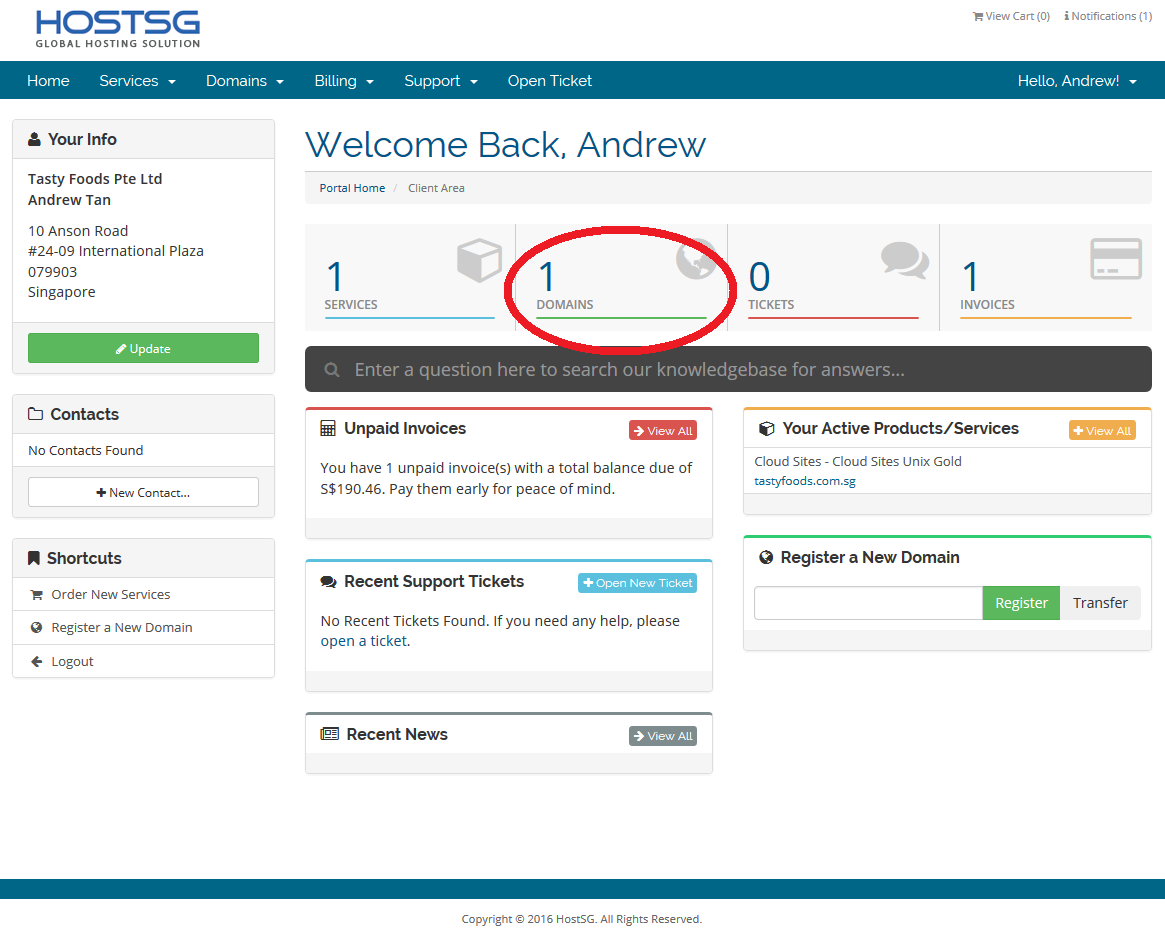 3. Click on the down arrow for the domain that you do not wish to renew and select "Auto Renew Status"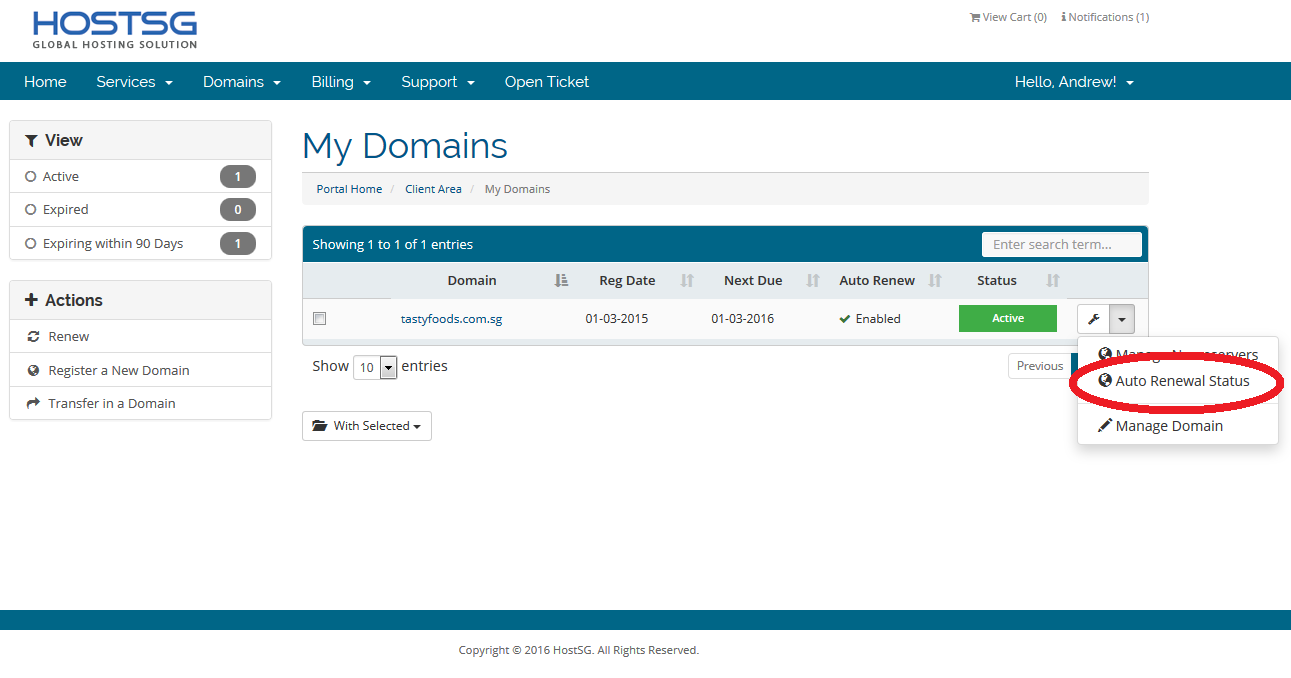 4. By default the "Auto Renewal Status" for all domains are enabled. To disable, click on "Disable Auto Renew".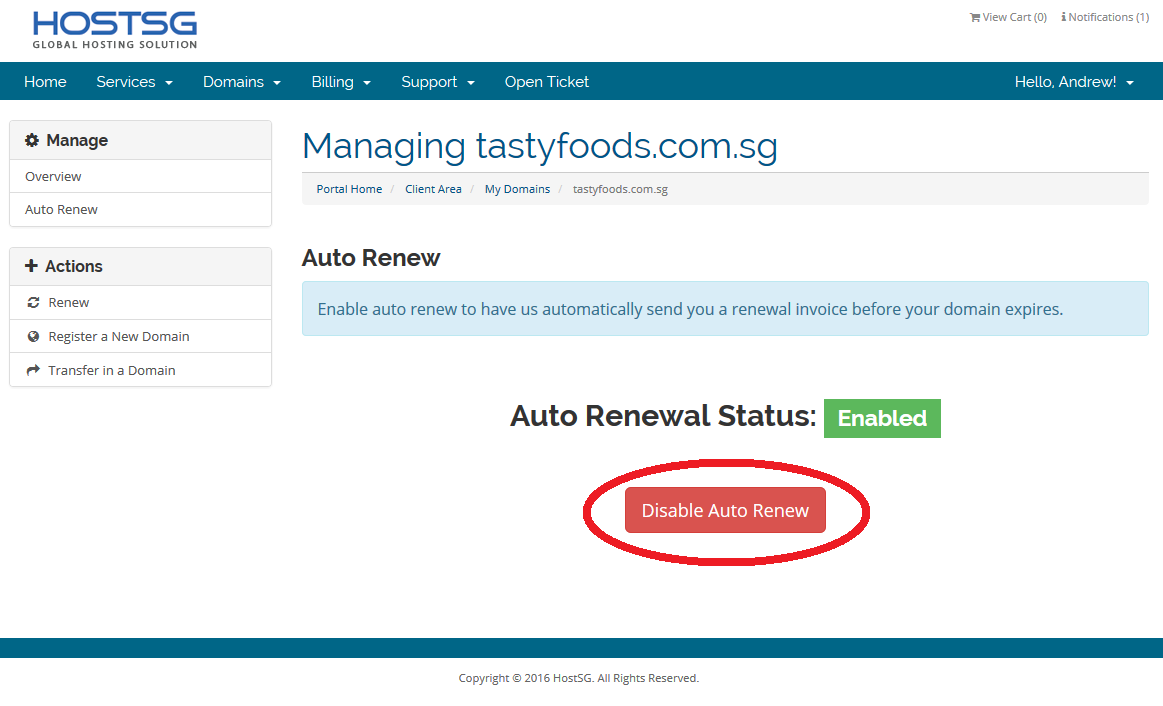 5. If you have multiple services in the invoice, the service will be removed from the invoice upon successful submission of the cancellation request.