In order for the billing contact to be able to view/make payment for invoices and submit payment notifications to HostSG via the customer portal, client area access must be configured/activated for the contact.

To activate client area access for billing contact:


1. Login to your customer account via http://manage.hostsg.com/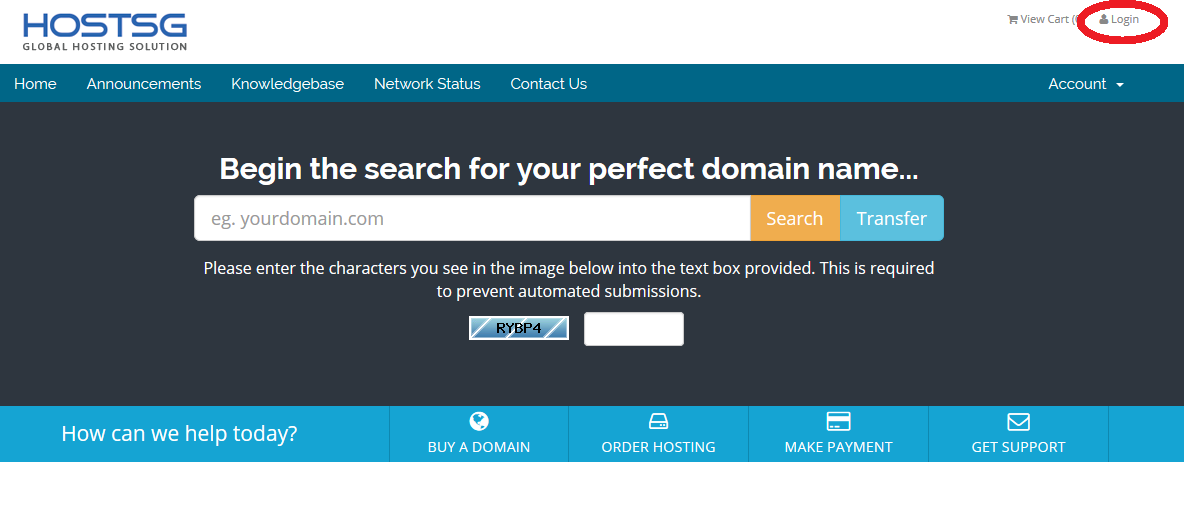 2. Select the contact that you wish to activate client area access for from the main account summary page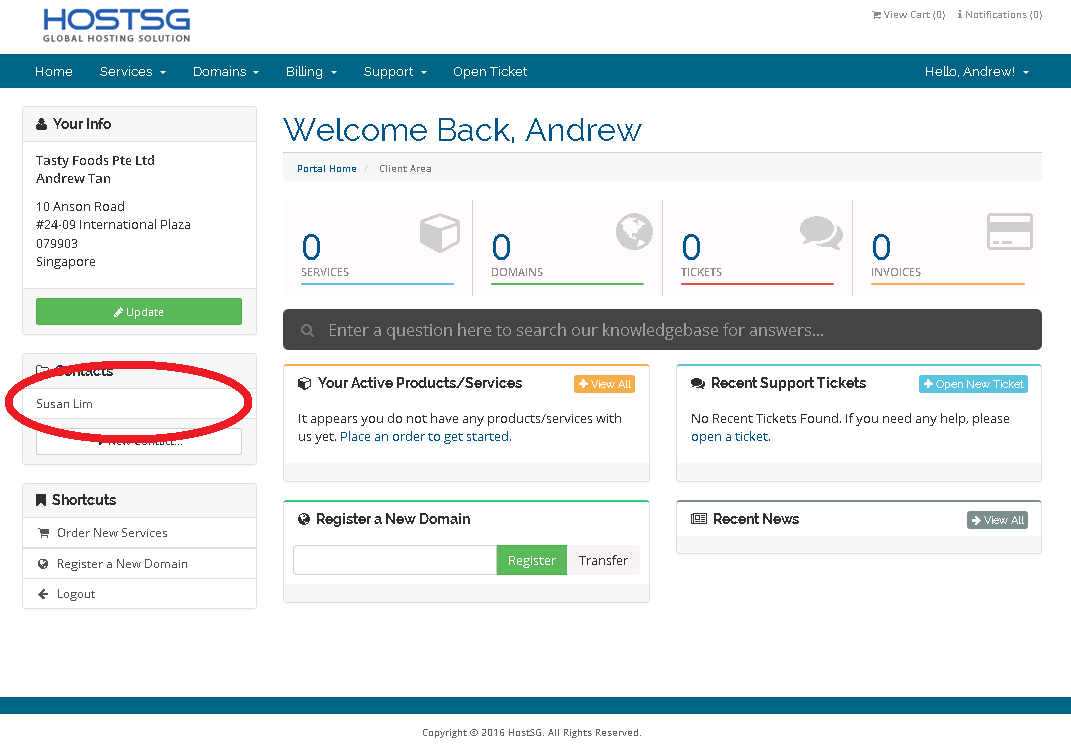 3. Select the checkbox "Tick to configure as a sub-account with client area access" and select the checkbox "View and Pay Invoices".

4.

You will be required to assign a password for the contact

. Kindly choose a strong password and type in the password again in the "Confirm New Password" field to verify the password.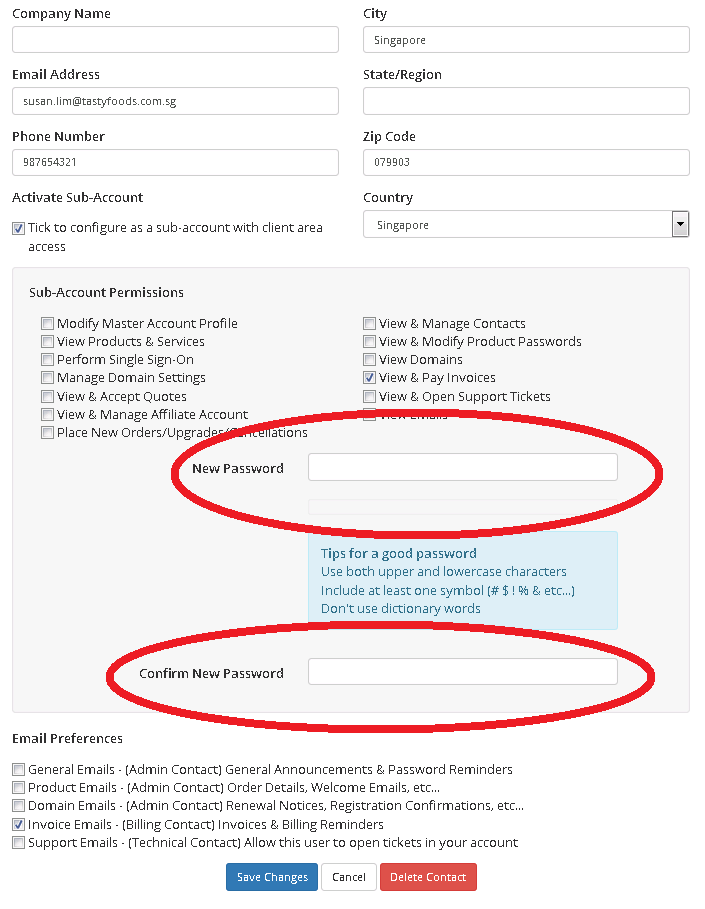 5.

Click on "Save Changes" to complete the update.